A unique market leader providing fully integrated O2O solutions to clients.
O2O Solutions is advertising through integration of Out-of-Home (OOH) media
VGI is a unique market leader in Thailand specializing in transit advertising with exclusive access to behavioral data from our advertising, payment and logistics platforms. We turn data to meaningful consumer insight, enabling us to offer Offline-to-Online (O2O) Solutions. To provide better customer experience, we help brands to navigate their customers at every stage of the purchasing process. Established in 1998, VGI is constantly committed to being Thailand's most customer-oriented media company. VGI's rich heritage defines who we are and what we do today. We envision providing fully integrated Offline-to-Online (O2O) Solutions through our ecosystem to our customers offering 360 view of advertisement solutions while developing a deeper understanding of customer journey.
VGI Global Media Malaysia Sdn Bhd was established in 2017 in Malaysia and are currently holding the concession for MRT , KTMB and KLIA 1, KLIA 2, & Senai Airports

We believe knowledge makes the world a better place.
Design the pioneering experience for consumers.
Create the pioneering platform for brands and client.
Build the pioneering and sustainable business for stakeholders, social and environment.
The Pioneering Solutions for Tomorrow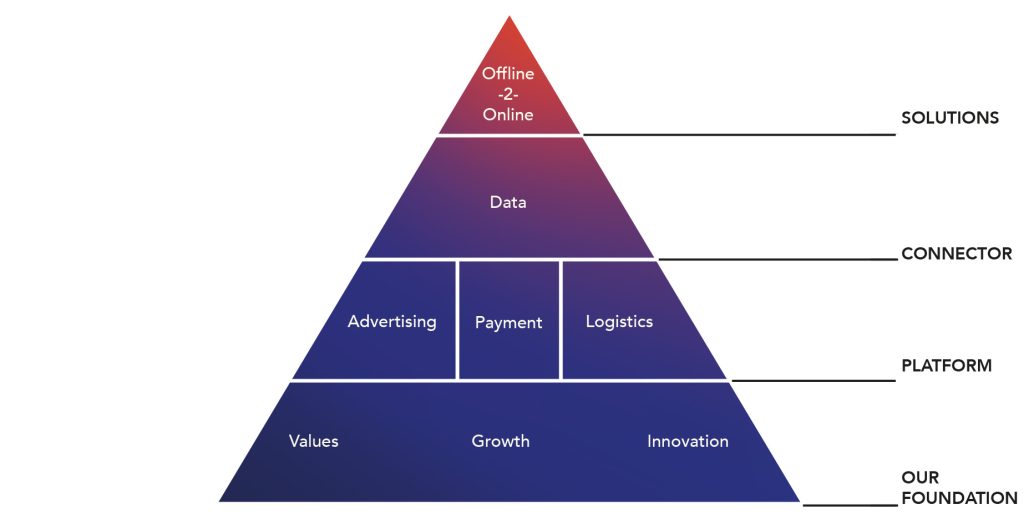 Value, growth and innovation are the core elements forming the foundation of our business. Together, they define our strategic direction and structural plan, which constitute the driving force behind our Company's vision to be the "Pioneering Solutions for Tomorrow".